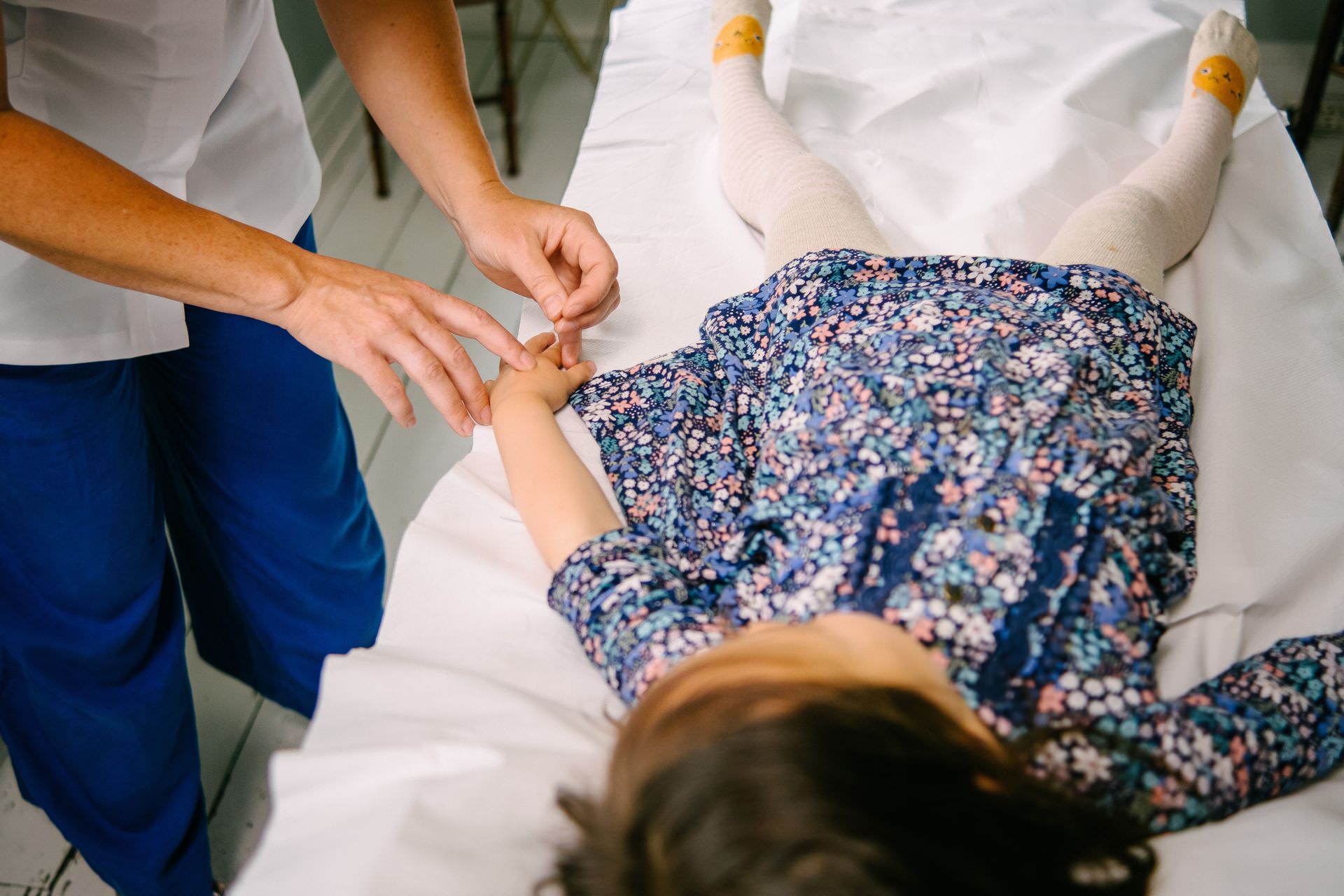 10 Oct 2023
BY: Sunny Jaspal
Acupuncture / Blog / Conditions
Comments: No Comments
Treating children's mental health is something I am particularly passionate about having had firsthand experience. 1 in 6 young people in England (aged 5 to 16) experienced a mental health problem in 2020, increasing from 1 in 9 in 2017 (NHS Digital, 2020).
Have you ever considered acupuncture treatment for children? Perhaps the idea of using needles on your precious one is a worry for you. However, acupuncture has been found to be safer than many drugs and other procedures used in the treatment of children (Jindal, et al 2008).
As a mother of a 5 year old with a needle phobia, I can assure you that a) the needles are painless and gentle and b) needles aren't always necessary. We can use alternatives such as tapping and stroking of acupuncture points with special devices developed for the treatment of children.
The following case study refers to 8-year-old Kiera, treated by acupuncturist Sahar Hooti BSc (Hons) for anxiety. Kiera presented to her GP with debilitating digestive issues, which after several clinical appointments and investigations left her GP and paediatrician confused. She was diagnosed with IBS – although as a child she is considered too young for this formal diagnosis – and advised that she would grow out of it.

Kiera's mum Louise was desperate to help her daughter as the condition was affecting school attendance and many areas of her life. Louise's sister suggested she try acupuncture. Kiera's paediatrician was also an advocate of acupuncture.
Louise says of their acupuncturist: "Sahar seemed able to identify, unpick and ultimately, treat, the emotional aspects of Keira's condition. So, as well as helping to 'clear' her anxiety issues, we started to see real improvements in her physical symptoms, too."
Of her treatment Kiera says, "For me, it has definitely changed my life."
You can read the full case study here: Anxiety case study.
As the above case study shows, anxiety and many other mental health issues can have a physical component too. This is something that acupuncture is great at identifying and treating. Individual symptoms are part of a bigger picture, involving many aspects of health.
As a mother I understand how to engage and listen to a child; how it can be scary for them; how to speak to them with empathy, respect and with language they can understand. I treat my children's sleep problems (difficulty falling asleep, night terrors), tummy aches linked to constipation and loose stools and teething pains to name but a few. I have treated children in my clinic for digestive issues, anxiety and pain.
Can you think of anything acupuncture could help your children with? Do you have any questions about treatment?
For a free no obligations phone consultation please email or call me to book a time. You can find more information about paediatric acupuncture here.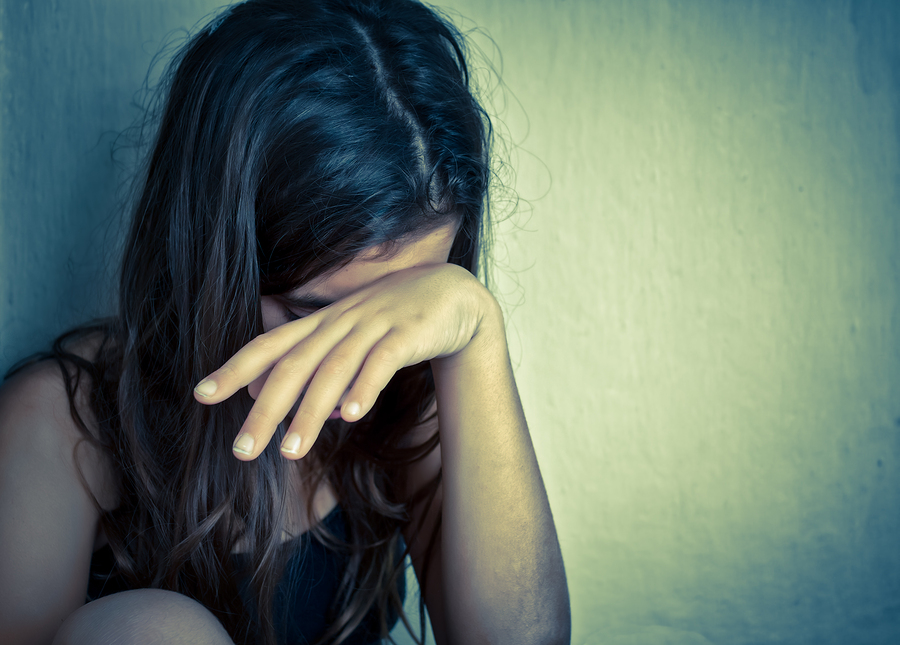 16 May 2019
BY: Sunny Jaspal
Acupuncture / Blog / Conditions
Comments: No Comments
Anxiety is a common condition that acupuncturists see in their clinics. It may be situational, related to health issues, but sometimes there may be no obvious reason.

It is thought that acupuncture stimulates the nervous system and causes the release of neurochemicals. This causes biochemical changes which influence the body's homeostatic mechanisms, promoting physical and emotional well-being.
Both men and women will benefit from acupuncture treatment. For those who find it difficult to talk about their emotions, acupuncture offers an alternative way to tackle the problem. Children, teens, adults and parents can all seek treatment. Acupuncture will aim to treat the symptom as well as the root problem.
For women, anxiety may be experienced at particular times within the menstrual cycle, during menopause, when trying to conceive, throughout pregnancy and motherhood too.
For more information on this topic please visit https://www.acupuncture.org.uk/a-to-z-of-conditions/a-to-z-of-conditions/anxiety.html
Book online or contact Sunny to find out more – hello@sunnyjaspal.com 07582 684 756.
BY: Sunny Jaspal
Acupuncture / Blog / Conditions
Comments: No Comments
Wednesday is for Wellbeing
As an acupuncturist the condition I treat the most is mental wellbeing. Often people will visit me due to anxiety, stress or depression. Just as frequently people visit for other conditions which often have their roots in mental wellbeing. The great thing about acupuncture is that I can treat wellbeing and other conditions at the same time. Feedback I often hear from patients is "I feel less anxious", "I feel like I have more clarity" and "I feel like I am coping better".
Of course if there is a particular issue causing such feelings then acupuncture can be complemented by counselling. In a study by MacPherson et al (2013) both acupuncture and counselling produced significantly better results than usual care.
Are you feeling stressed, anxious, depressed or feeling overwhelmed with life's demands? Acupuncture is a great way to take some time out for yourself to relax. Try acupuncture with 50% off for Acupuncture Awareness Week!*
Appointments available in St Neots, Cabridgeshire and Letchworth Garden City, Hertfordshire.
*Treatments must be booked by 13/03/2017