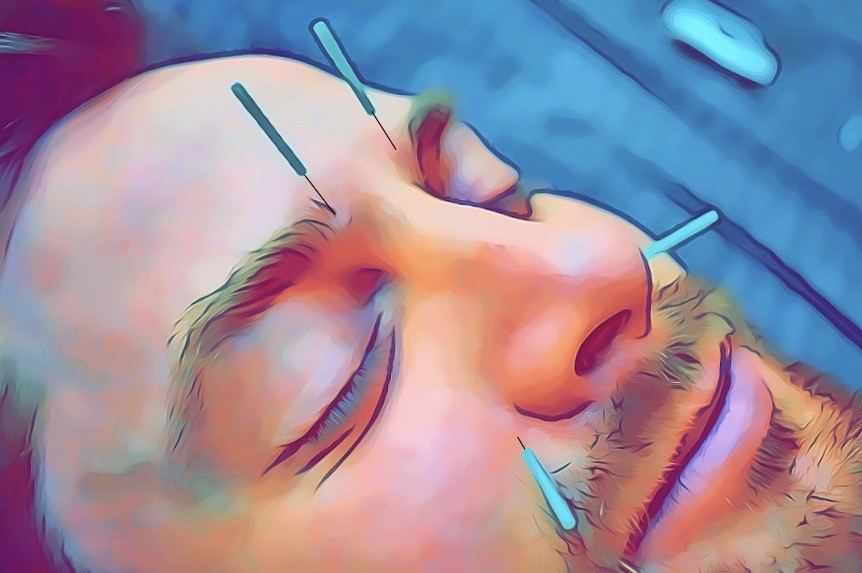 06 Apr 2020
BY: Sunny Jaspal
Acupuncture / Blog / Conditions
Comments: No Comments
Coronavirus may be stalling our lives somewhat, but nature continues to bloom into spring. As it does, the pollen count rises and back come the symptoms of allergic rhinitis. Many of you have asked about acupuncture for hay fever, so here are some points you can use with acupressure.
It's worth noting that hay fever can be very stubborn, so if you find this treatment unhelpful, please do not despair. Come along for an acupuncture treatment when things return to normal, as it's a stronger intervention than acupressure as so more likely to bring relief.

I have briefly covered this topic already. You can read more about allergic rhinitis and acupuncture here. Please note that as well as having a course of acupuncture when the symptoms arise, you can have treatment in the winter months to strengthen the body in preparation for the following season.
There are many acupuncture points we could and these depend on your presenting symptoms and underlying health. However today we will cover a few general points to help with the symptoms of itchy eyes, runny nose or congestion, headache and sore throat.
Each of these points is located bilaterally (on both sides of the body). When using acupressure (finger pressure) please follow these instructions:
Apply downward pressure to the point with thumb or finger for a few seconds. Release and then reapply as many times as you would like. Be sure not to hyperextend the thumb or finger joints.
BL2 Zan Zhu is located at the medial end of each eyebrow. A great point for redness, pain and swelling of the eye.
LI20 Ying Xiang is located at the midpoint either side of the nostrils, in the nasolabial groove (the line than forms when you smile). Great for congestion and sneezing.
LI4 He Gu is located on the hand between the thumb and first finger Squeeze these together and at the highest point of the bulge of muscle you will find this point. Useful for painful swelling and reddening of the eyes, sore throat and headache.
LR2 Xing Jian is located on the feet between the first and second toe, half a thumb's width from the margin of the web. For red swollen and painful eyes and throat pain.
Questions? Comments? Please contact me: hello@sunnyjaspal.com