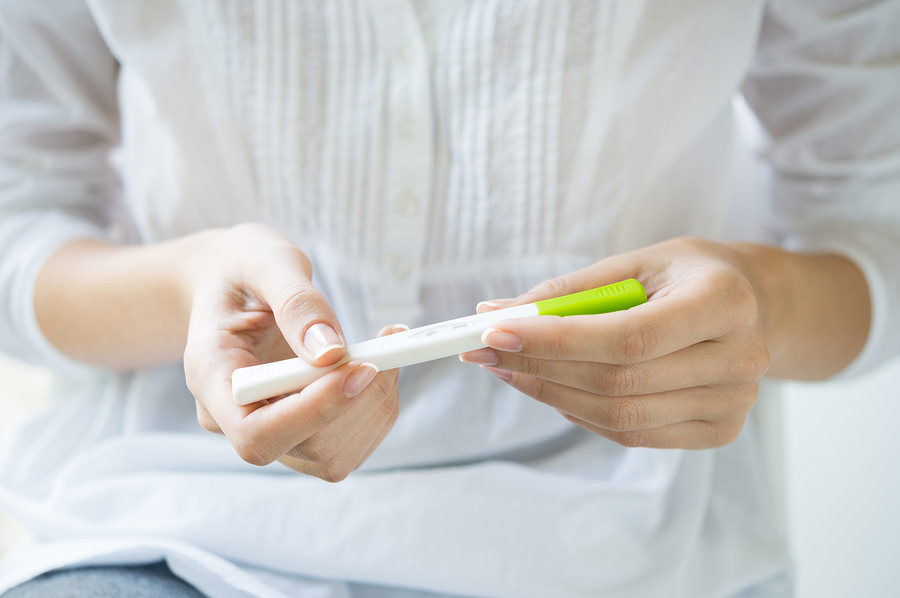 18 Oct 2017
BY: Sunny Jaspal
Acupuncture / Blog / Conditions
Comments: No Comments
Kate came to acupuncture treatment following a miscarriage at 6 weeks. Kate wanted help with fertility. She felt that there was something wrong with her, having miscarried. In fact, miscarriage rates from week 5 to week 20 range from 11–22%, the higher proportion taking place within the first trimester.
Causes
Many women like Kate are unaware of these statistics, and often blame themselves following a miscarriage. This is made worse as most women will never find out the cause, as it is still not fully understood. A large proportion of miscarriages are caused by chromosomal abnormalities. In addition, anatomical issues with the womb or cervix, hormonal issues such as polycystic ovaries syndrome (PCOS), age, certain long-term medical conditions, infections, medications and food poising can all contribute. Other risk factors, which can be controlled and can help with prevention, are obesity, smoking, drug misuse, more than 200mg of caffeine daily and alcohol. However it is important to remember that the cause of miscarriage it is very unlikely to be something you have done.
Periods following a miscarriage
Following a miscarriage you may find that your period is longer and heavier than usual. Every woman is different, and while for some it may only take 4-6 weeks for periods to return to normal, for some women it can take months. Traditional Chinese medicine (TCM) acupuncture looks at signs and symptoms of menstruation to diagnose imbalances and can help to regulate the menstrual cycle. Your acupuncturist can rebalance your body through an acupuncture point prescription, as well as home care and diet advice from a TCM perspective. Once the body has had time to heal, fertility comes back into the spotlight. During this time your acupuncturist will teach you how to chart your menstrual cycle, so that you can track ovulation and increase your chances of becoming pregnant. The information from charting will not only help you to feel more in touch with your body, it will help your acupuncturist to diagnose and track your progress.
Trying again
How long should you wait after a miscarriage to conceive?
Whilst it is generally advised to wait until you next period before trying again, TCM advice suggests waiting at least 3 months in order to rebalance and strengthen the body. At this time we can begin to work closely with your cycle to create the optimal conditions for pregnancy to occur. Fertility acupuncture treatment happens throughout your monthly cycle, with each treatment being different from the last to keep up with the changing phases of your cycle. In the follicular phase, the first half of your cycle, the focus is on building the body's energy and a healthy endometrial lining. In the luteal phase of your cycle, or the part after ovulation, the emphasis is on creating an optimal environment for the embryo to implant into the uterine lining.
Pregnancy and emotions
Kate came for regular weekly treatments and became pregnant after 3 months of treatment. Whilst Kate was happy to be pregnant, she also felt very anxious after her first experience. Because acupuncture is safe during pregnancy we have been able to treat Kate's anxiety so that she feels she is coping much better.
---
Have you been affected by miscarriage? Would you like more information about miscarriage, acupuncture and fertility? Contact Sunny to find out more:
Tel: 07582 684 756
Email: hello@sunnyjaspal.com
Book online

---
Clinics in: West Norwood, South London . Letchworth, Hertfordshire . Hertford, Hertfordshire.
BY: Sunny Jaspal
Acupuncture / Blog / Conditions
Comments: No Comments
Fiona came for acupuncture treatment for fertility. Both her and her partner's medical fertility tests came back as normal. As an acupuncturist with a nutritional qualification, I asked Fiona to complete a diet diary to find out where improvements could be made. Fiona changed her diet as per the recommendations and had weekly acupuncture treatments for 7 weeks. By her 7th session Fiona was pregnant and feeling happy and healthy.
Watch this video for more successful acupuncture fertility stories.
Are you trying to conceive? Perhaps you want to increase your chances of successful IVF treatment?* Try acupuncture with 50% off for Acupuncture Awareness Week!*
BOOK NOW
Appointments available in West Norwood, South London & Letchworth, Hertfordshire
*Treatments must be booked by 13/03/2017
BY: Sunny Jaspal
Conditions / Reflexology
Comments: No Comments
Fertility, Pregnancy & Postnatal Reflexology
Helping you throughout your journey
A wonderfully relaxing treatment which helps to balance the body for optimum fertility, adjust to changes throughout pregnancy, and restores calm during the postnatal period.
The following is a rough guide to reflexology throughout this journey. Please note that conditions listed are not exhaustive and reflexology does not claim to 'fix' however it may be beneficial in aiding some conditions.
Fertility
Reflexology aims to bring the body into a state of balance, therefore maximising chances of conception. Trying to conceive can be a stressful experience if fertility problems are present. Problems may range from stress to lifestyle to physical health problems. Reflexology is a wonderful tool for fertility, relieving stress and creating relaxation, helping your body to function at its optimum. Reflexology can support you and your partner.
Potential problems: stress, lifestyle, low sperm count, abnormal sperm structure or movement, ovulatory problems, hormonal imbalance, damage to fallopian tubes, structural problems.
First trimester (weeks 1 to 12)
Reflexology is indicated mainly for stress relief and relaxation. Increased hormone levels can make you feel out of sorts and treatments aim to rebalance the emotions. Very light and gentle reflexology with plenty of massage ensures a safe treatment.
Potential problems: abdominal pain, anaemia, anxiety, breathlessness, constipation, cystitis, depression, dizziness, fatigue, forgetfulness, heartburn, nausea, pelvic pain, thrush, vomiting.
Second trimester (weeks 13 to 27)
As your baby begins to grow bigger your uterus rises above your pelvis. Relaxation of the mind stimulates the parasympathetic nervous system. This means relaxation occurs in fascia, ligaments, tendons and muscles, and allows your body to respond to the new requirements for space with ease. It also means better digestion, blood flow and waste removal.
Potential problems:  back pain, fibroids, headaches, migraines, herpes, hip pain, frequent illness, insomnia, leg cramps, low-lying placenta, nose bleeds, obstetric cholestasis, pruritus, restless leg syndrome, sacroiliac pain, sciatica.
The third trimester (weeks 28 to 40)
As your baby continues to grow your uterus pushes against your diaphragm. Your body keeps up with baby by increasing breast size and widening the back. During this period, as well as dealing with any problems, reflexology prepares the body for birth by relaxing the pelvic muscles to prepare for pregnancy.
Potential problems: back pain, breach presentation, coccyx pain, gestational diabetes, haemorrhoids, oedema (swollen ankles), overdue baby, pre-eclampsia, pubic pain, restless leg syndrome, symphysis pubis diastasis, varicose veins
Postnatal
Postnatal Reflexology is designed to help new mothers adjust and heal after birth. In particular it's useful for restoring sleep patterns, helping milk let-down, restoring the uterus to normal size and calming both mother and baby. Babies are welcome into treatments where you can feed and relax together.
Fertility/Pregnancy/Postnatal Packages
Regular treatments are encouraged, especially throughout pregnancy. These can take the form of 30 min sessions every week or 1 hour every 2 weeks.

Treatments available in:

West Norwood, London | Letchworth and Hertfordshire, Hertfordshire
07582 684 756

hello@sunnyjaspal.com

www.sunnyjaspal.com