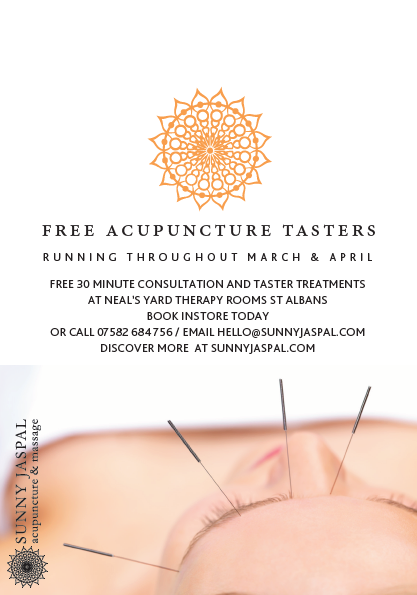 27 Mar 2018
BY: Sunny Jaspal
Acupuncture
Comments: No Comments
Acupuncture Tasters in St Albans @ Neal's Yard Remedies
Find Me in the Historic City of St Albans
Now taking bookings at Neal's Yard Remedies Therapy Rooms
Offering free acupuncture tasters throughout March and April in this fantastic location. Spread the word – and remember if you refer a friend you both get 25% off your appointments!*
*This offer is available for existing customers who have had at least 1 full price treatment and are referring someone new. Discount is available for existing customers after new customers have attended their first appointment.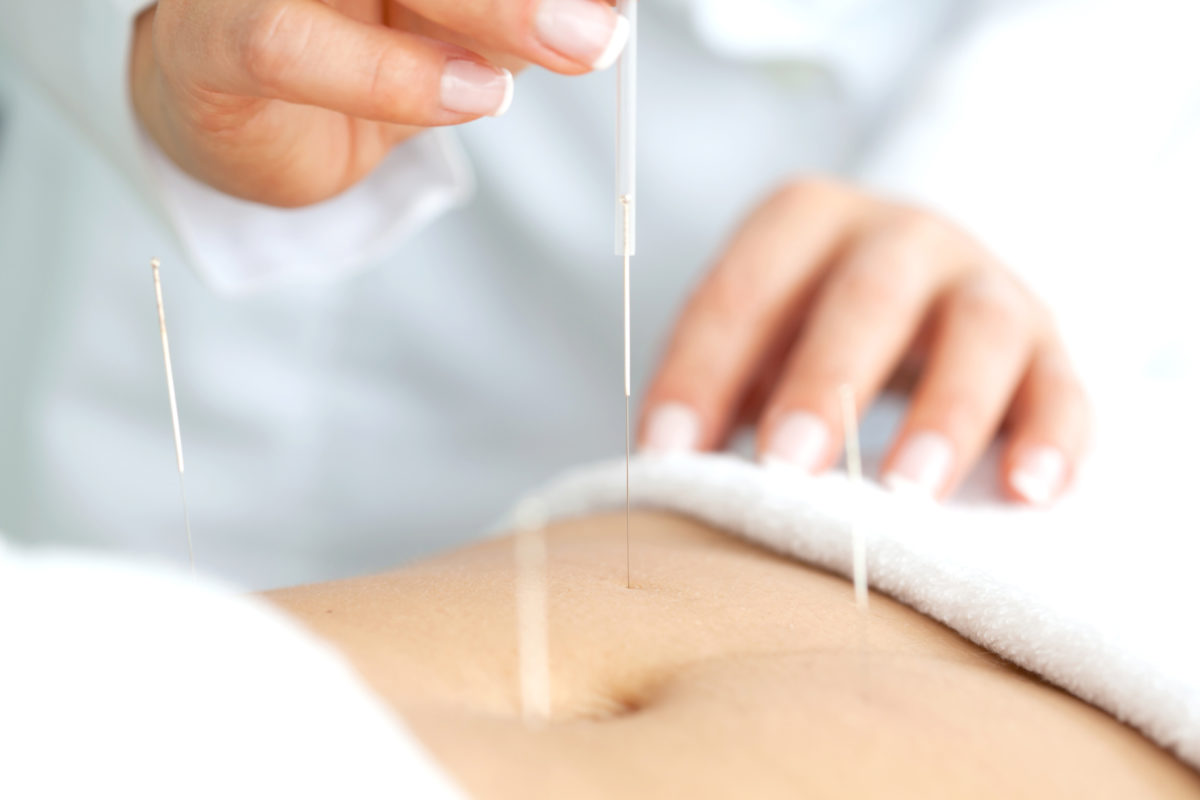 27 Feb 2018
BY: Sunny Jaspal
Acupuncture / Blog
Comments: No Comments
Did you know that acupuncture can be used to treat a wide variety of ailments from migraines to infertility to mood issues?
Acupuncture is a powerful treatment for restoring and maintaining health by balancing and regulating the flow of Qi, your body's vital energy. To find out more visit http://sunnyjaspal.com/services/acupuncture/
Throughout March Sunny is offering FREE 30 minute consultation plus taster treatment so you can find out more about this amazing treatment. Available in Hertfordshire in St Albans, Ware and Letchworth.
Book your FREE taster with acupuncturist Sunny Jaspal BSc (Hons) MBAcC:
Email hello@sunnyjaspal.com
Call 07582 684 756
BY: Sunny Jaspal
Acupuncture / Offers
Comments: No Comments
Acupuncture, cupping & tui-na
Sunny Jaspal has recently graduated with a first class BSc (Hons) in Chinese medicine acupuncture. To celebrate, Sunny is offering 50% off treatments for new and existing patients!*
Sunny practices traditional Chinese medicine acupuncture which is based on theories cultivated over 2000 years. Very fine needles are inserted into spesific points with the aim of balancing qi, the vital energy of the body. Qi may become disrupted due to environmental and lifestyle factors. An acupuncturist uses various diagnostic techniques to determine a point prescription.
Acupuncture can be used for specific problems, for instance headaches, migraines, back pain, neck pain or osteoarthritis of the knee. It can also be used for general ill health where there is no obvious diagnosis. For more information please visit http://sunnyjaspal.com/acupuncture. 
Cupping has recently received media attention due to the Olympics. It is, like Chinese massage tui-na, great for athletes and non-athletes alike. Cupping and tui-na treatments are often combined with acupuncture treatments, however they can also be requested separately. 
*Please note your first treatment consists of a consultation and and therefore a shorter treatment. Offer valid until 31st October 2016.